What is a Golden Visa
The Golden Visa Program is the preferred method for those in search of residency in Europe. A Golden Visa gives you the same privileges as any other European citizen.
The Golden Visa Program also gives you the opportunity to obtain a permanent residence permit and eventually be granted citizenship.
How does it work?
To start the process an investment must be placed in real estate. The acquired property is eligible to rent out. The amount needed to be eligible for the Golden Visa varies from country to country. Contact us for more information. We can help you find a property after your needs!
The process
The applicant must have invested in real estate before applying. The completion of the purchase takes 1-3 months. The applicant can either find a property they find fit or we can do it for them. Once the applicant has chosen the property, we begin our process. For the process to be successful the applicant needs to issue a power of attorney to our lawyers.
The applicant will need to open a bank account in the chosen European country and make a visit to the immigration office for bio-metrics. When the tasks have been completed the application will be sent to the ministry of immigration where it will be processed, this usually takes 1-3 months, dependent on the number of applicants.
Requirements
The applicants will need to have a clear criminal record and medical insurance to cover the stay in theirchosen European country.
The applicants will need to maintain their investment spending one week in the first year and two weeks every two years in the chosen European country in order to renew the residency visa.
Fees
In processing the application there is a required payment to cover the fee.
The fee depends on the chosen European country.
Buying real estate in Europe has certain taxes and fees, this must be paid after the purchase, the biggest taxation is the property tax which is around 5% – 12% dependent on the country and the amount of the investment.
Family
Qualifying family members include spouse and children under 18. children 18 and above can qualify if they are in full or part-time education and dependent.
The applicant's parents above the age of 66 automatically qualify.
Travel & Vacation
Once the applicant has received their golden visas, they are free to travel in the Schengen zone of Europe.
The applicant and the applicant's family can stay abroad for 3 months at a time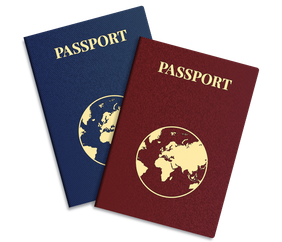 Citizenship
Applicants can apply for permanent residency after five years and citizenship in the chosen European country after 6 years. When one of the above requirements has been gained, the applicants can live freely in any European country.
The investment is also disposable as it no longer a requirement.